Rehabilitation Hospital
EXPERT NEUROREHABILITATIVE CARE IN BATON ROUGE, LA
The NeuroMedical Center Rehabilitation Hospital is a 27-bed hospital devoted to helping patients heal after a life-altering event or diagnosis:
Stroke
Brain or Spinal Injury
Brain or Spinal Surgery
Parkinson's Disease
Major/Multiple Trauma
Multiple Sclerosis
Amputation
---
COMPREHENSIVE NEUROLOGICAL & ORTHOPEDIC PROGRAMS
While specializing in brain & spinal cord injury rehabilitation and stroke recovery, The NeuroMedical Center Rehabilitation Hospital has developed programs and rehabilitation pathways to care for the full range of medically complex neurologic and orthopedic conditions.  Our entire program is designed to help our patients overcome more than their physical impairments.  Treatment plans are personalized through a combination of services that include physical therapy, occupational therapy, speech language pathology, rehabilitation medicine, and counseling aimed at:
Improving communication, comprehension, cognitive memory, and attention skills
Improving speech, swallowing and eating skills, and facial muscular weakness
Developing skills and strategies for activities of daily living in household settings
Incision and wound care, pain management, and medical monitoring
For family members we provide emotional support and education about your loved one's strengths and limitations and how to assist their return home.
---
INPATIENT REHABILITATION
After experiencing a serious neurological event like stroke, traumatic brain injury (TBI), or spinal cord injury, patients may require surgical interventions followed by intensive rehabilitation.  The NeuroMedical Center Rehabilitation Hospital brings together a leading team of neurorehabilitation specialists right when and where you need it.  Our Hospital is located on the same campus as our main clinic and physician offices, allowing our clinicians to see their patients throughout their stay and during the course of their therapies.  Our multidisciplinary neurorehabilitation programs are led by an expert team of physical medicine and rehabilitation (PM&R) specialists (also known as physiatrists) and include a highly-specialized collection of rehabilition nurses, physical therapists, occupational therapists, speech therapists, neuropsychologists, case managers, and social workers who work as one to determine the right course for your needs.
---
OUR NEUROREHABILITATION EXPERTS
---
24 Hour Nursing Care
One-On-One Attention
Innovative Therapies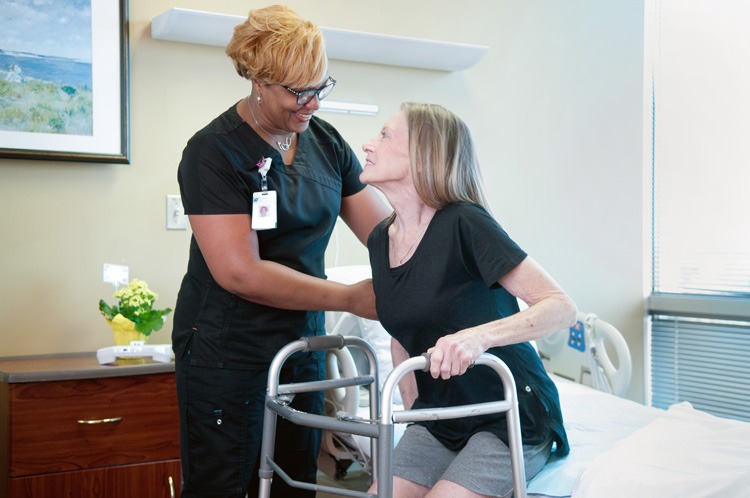 Spacious Private Suites
Individualized Therapy Sessions
State-of-the-Art Equipment
Modern Gymnasium
Therapeutic 6th Floor Dining Area
As part of Baton Rouge's Perkins Rowe, The NeuroMedical Center Rehabilitation Hospital is uniquely located in a busy entertainment hub giving our patients' families many different dining and entertainment options.
LEARN MORE
---
OUTPATIENT REHABILITATION
Helping our patients achieve their highest potential not only means helping them to return to independent function, but also to maintain or continue to improve their function once they leave the Inpatient setting. The NeuroMedical Center Rehabilitation Hospital offers an Outpatient Day Neuro Program to provide the necessary assistance to help you or your loved one return to every day living.

Learn More About Day Neuro
The Outpatient Day Neuro Program consists of:
Physical Therapy

Occupational Therapy

Speech therapy

2-5 days a week for 3-5 hours a day
---
Helpful links